All over, individuals tackle Christmas preparations differently. Some like the buzz and excitement of that last-minute shopping spree, enjoying the mad panic of whether they get the last item on their list or suffer defeat at the hands of stock availability. Other's prefer a more pragmatic approach, executing a seamless calendar of preparation, where everything is bought, wrapped and hid away in plenty of time. Whatever your approach, here at Christmas Ice Rinks, we never stop thinking of Christmas all year round!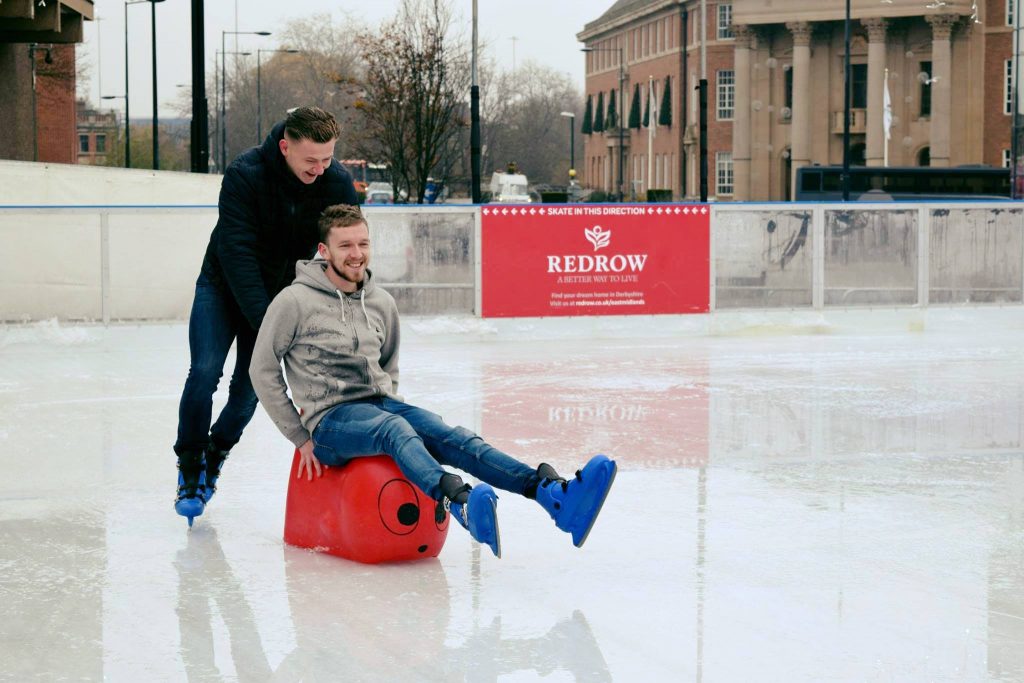 This is especially true this month, as we pull out and unpack all the skates for refurb. During storage, all our royal blue Italian Roxa skates are placed neatly in their original size boxes, ensuring their condition be kept. This month though, just like it's Christmas, where will be unpacking every single box, as we sharpen, check and clean the skates, making sure they are fit for purpose for the coming season. As the skate blade grinds on a revolving stone, thousands of sparks fly; a process that is crucial, as a sharp skate gives good grip on the ice.
We use Roxa Skates, because they are a fantastic hire skate. No matter which of our rinks you visit, all our ticket prices are inclusive of skate hire! During your visit to one of our Christmas ice rinks, if you should have trouble getting the skate on, to ensure ease of access, fully undo the skate before putting it on. You can always ask a member of staff to assist, we are always ready to help. For now, it's back to the yard!