Every year we get questions about whether the rink has a private hire service? The short answer is yes! Though to answer this question properly, will require a little more information…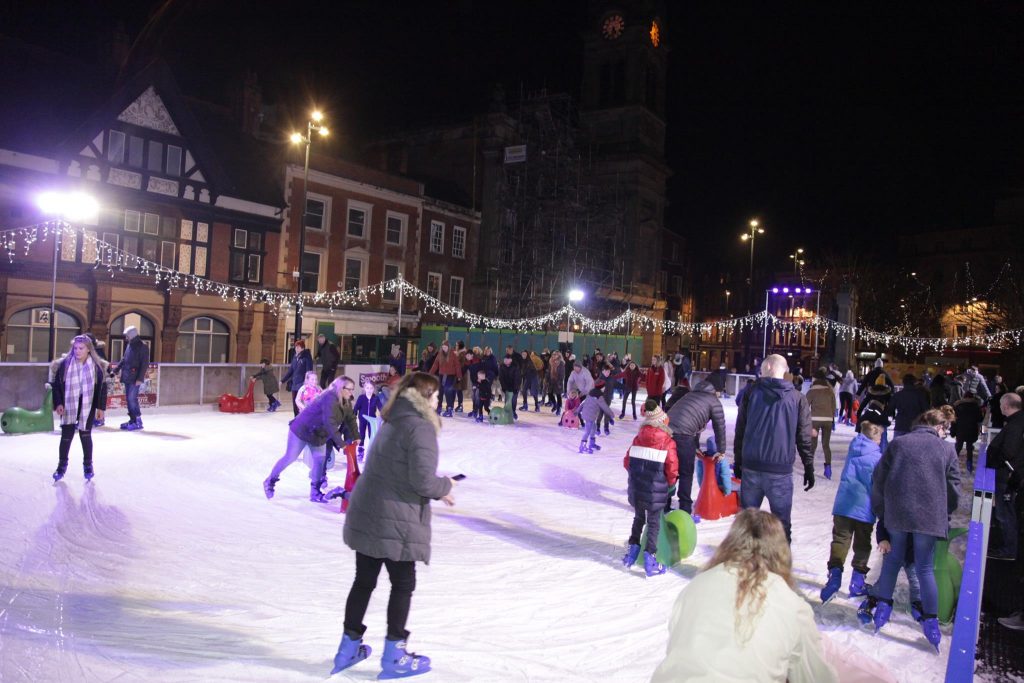 As mentioned in our previous articles on the site, we always aim to provide you and your guests with the best experience possible – sometimes though, a group may want the rink all to themselves, and we can't blame them, ice skating is just so much fun, why not keep the ice all to yourself!
Groups that consider private hire are usually:
▪ Schools, colleges and universities
▪ Societies and clubs
▪ Birthday parties and social events
▪ Christmas parties
▪ Events
We always work with the client to get the best possible deal for the time-slot they would like. However, this pricing is based on day and time throughout our opening times for the season. For a competitive quote, please get in contact with us.
When you hire the rink, we provide the following:
▪ Complete sole hire of the rink for 1 session [1 hour – 45 minutes on the Ice]
▪ A total capacity of 150 individuals
▪ Skate hire with a full range of sizes [including child and adult]
▪ 30 Skate Aids for your groups use
▪ Complete use of the cloak room
▪ On-site medical personnel
▪ Ice Rink Staff
We have always received great feedback from our clients in regards to our private hire service. If this is something you are interested in, please email CONTACT US for a quote.
We also have some great educational packages too!
Learn more about the advantages of having an ice rink here.